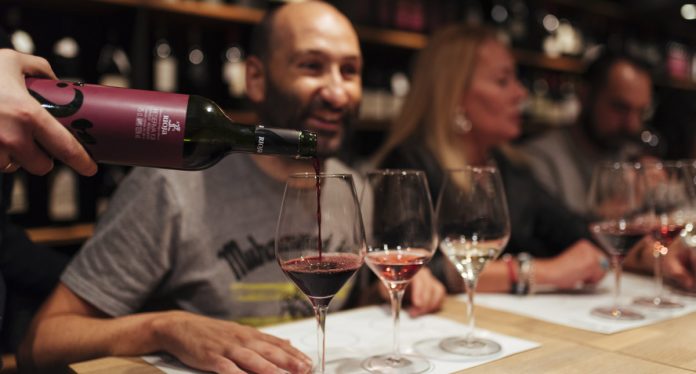 Rioja closes 2017 taking a firm step as a springboard to embark on a new successful stage as the leader of Spanish quality wines, both at home and abroad.
The Denominación de Origen Calificada Rioja achieved growth in foreign markets, closing yearly sales with a 0.64% rise, having placed 389 million bottles on the market.
According to the latest balance sheet offered by the Control Board, the final result, considered satisfactory and encouraging, shows a slight increase with respect to 2016 volumes, with sales amounting to more than 284 million litres, a 0.64% rise over the previous year, consolidating export growth and value, following the trend of the past two years.
The increase in value correlates with growth in volume, although it is estimated at 2% due to price trends, compensating for the change in the mix, in response to the value-focused goals pursued by Rioja.
Rioja is therefore back on the path of growth thanks to foreign markets, where it sold a total of 108,344,804 litres, up 4.39% over last year. In the domestic market, however, Rioja sales fell slightly with respect to 2016, reaching a total of 175,827,159 litres, a figure that still maintains its market leadership.
Rioja whites grew significantly above the market average (+16%), surpassing growth figures of other regions specialising in whites. White wines currently stand at close to 8% of total sales, compared to 5% five years ago. Foreign sales growth for whites is close to 25%. Rosé wines continue to demonstrate they are not a passing fad, with sales up 6% from 2016.
Rioja red wine consumption remains stable. Sales of higher added-value wines (Crianzas, Reservas and Gran Reservas) stood at about 157 million litres, accounting for 63.23% of total red wine sales.
Rioja is the wine with the greatest loyalty among consumers in Spain, the United Kingdom, Germany, Sweden and Russia, with a strong position in other strategic markets. However, its challenge continues to be to increase awareness to better leverage this advantage, reason why two thirds of the Control Board's budget is spent on promotion, marketing, public relations and advertising.
Rioja has increased sales in the United Kingdom (+3.21%, despite Brexit uncertainty), Canada (+6.75%), the United States (+5.80%), Switzerland (+4.21%) and Holland (+2.46%), showing particularly significant growth in Russia (+39.71%) and China (+17.31%). Only in Germany is there a moderate setback, possibly due to a price repositioning.  Rioja wines are now present in 130 countries.
Improved positioning of Rioja wines, a priority objective for the Region, together with the rise in white wine sales, confirm that the region has attained its goals.
2017 was a year with adverse weather in much of Spain and in competing countries, with the earliest harvest in Rioja history. Despite a total production of about 349 million kilos of grapes, clearly lower than in previous years, the vintage did not alter stock levels, which are a key factor in the sustainability and assurance required by the market. The stock ratio was 2.68 at the end of 2017, while the total sales volume permanence survey for 2017 was 2.63. This is not an impediment for Rioja to be aware of a certain stress and a logical price increase, while the industry shows sufficient maturity to avoid irrational or erratic behaviours that would end up damaging the business.
Despite the complexity of the harvest, in which applied technologies were employed to monitor vine performance, confirmed expectations regarding quality point to great results. With more than 70% of this vintage's samples (representing about 250 million litres) already assessed, expectations are very optimistic.
According to the Spanish Wine Market Observatory, Rioja exports amount to 31% of the total Spanish D.O. wine exports. In terms of value, however, they account for 40%, as the average price for Rioja is 49% higher than the average for other D.O. wines and four times as much as the average price of exported Spanish wines.
2017 was a year of changes in the Region, and the decisions made established a foundation for the coming years, constituting the best basis to maintain the success accumulated by Rioja in the last decades.
These advances began with some changes in the wine categories, including mandatory bottle ageing times for Reservas and making the definition of Gran Reservas more flexible whilst maintaining requirements. This was followed with the provision of more information about the source of the grapes and its certification: vinos de pueblo, vinos de zona andviñedos singulares, as well as other decisions that address market trends, such as quality sparkling wines from Rioja, single varietal whites and the widening of the rosé range
37 owners from 19 different municipalities traced their grapes in 2017 to designate their wines as vinos de pueblo. With regards to vinos de zona, a designation that has been displayed on labels since 1998, there are 149 owners who have already provided the required traceability of their grapes. Paperwork for inclusion in the Designation Specifications is still under way, and it will subsequently be necessary for the Board to submit a report to the Ministry for approval, so the recognition can be sanctioned by ministerial order and published in the Official Gazette. Nonetheless, there are already 44 owners of 111 vineyards who have met traceability and other requirements to earn viñedos singulares certification.
In 2018, Rioja begins a new stage, developing value arguments to back the leadership position of its wines.