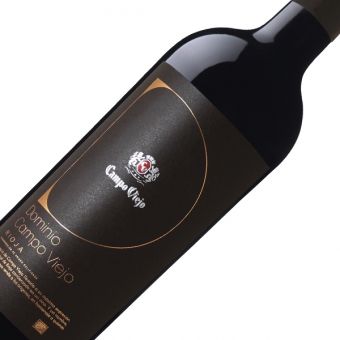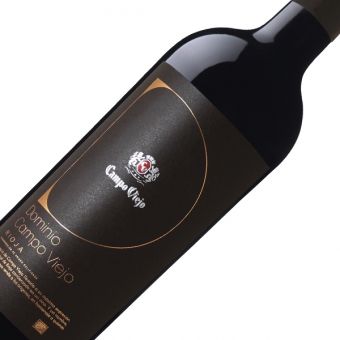 Decanter, one of the leading wine magazines in the world, distributed in over 90 countries, has given the 2011 Dominio de Campo Viejo 95 points in a special Premium red Rioja panel tasting published in its March 2017 issue. The score evinces the quality of this wine with more than 14 months' ageing which reflects the spirit of Rioja from its origins. It was rated as "exceptional" by the tasting panel.
Dominio de Campo Viejo, the brand's flagship wine, is made with 90% Tempranillo 5% Graciano and 5% Mazuelo. This red of surprising complexity is based on subtle ageing in French oak barrels, which accompanies and expands the wine without overshadowing it.
Its attractive dark garnet red provides a characteristic elegance. The nose shows great aromatic diversity. Intense aromas with dominating fresh red fruit (cherries, plums), blackberries and blueberries blend into a toasty, cocoa, balsamic background. In the mouth it is a true fantasy, with great power and concentration. It is fresh and fragrant, meaty yet with sweet tannins. Its endless finish is silky and fat, while the aromas of toast, chocolate and strawberries return to underscore its elegant mineral notes.
"Dominio de Campo Viejo is a very special wine made with loving care. To make it, we use the grapes from five selected plots, focusing on the pursuit of excellence. Ii is elegant, fruity, powerful, and infinitely complex," explains Elena Adell, Campo Viejo Winemaker.