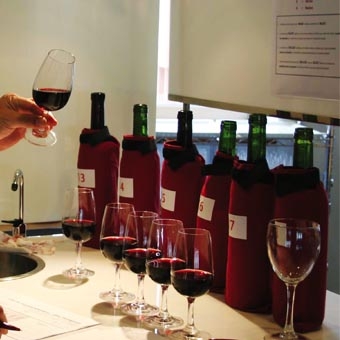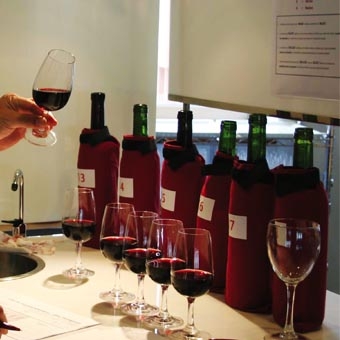 The Control Board of the D.O.Ca. Rioja has awarded an official rating of 'Very Good' to the 2016 Rioja vintage. Good progress throughout the growing cycle offered highly-satisfactory results both in terms of quality and quantity. Certified production amounted to 315.57 million litres. The most outstanding qualities of this vintage are the great balance between acidity and alcohol, the wines' aromatic quality and their excellent phenolic ripeness, which provides them with great depth and persistence
The 'VERY GOOD' rating is the average rating 4821 samples taken by Control Board technicians directly from the tanks of the wineries, which made 337.33 million litres this year. The samples are subjected to a strict rating process involving both lab tests and tastings. A total of 315.57 million litres (23.04 ML white, 14.62 ML rosé and 277.94 ML red) of the 2016 vintage were approved, thereby earning the right to be certified as D.O.Ca. Rioja wines. The requirements to pass the approval process have become increasingly stricter in recent years, with the inclusion of more demanding quality standards, thereby ensuring Rioja's continuance as a market benchmark. Likewise, the requirements for the overall assessment of the vintage are stricter as well. The Control Board applies an established statistical procedure to the evaluation process in order to assure objectivity. So, although the qualitative parameters of the 2016 vintage have higher scores than the previous vintage, the rating is still the same.
According to the report of the Control Board Empowered Overseers Service, which conducts comprehensive monitoring of all stages of the cycle, the weather generally favoured good canopy development and there were no major outbreaks of pests or disease. This allowed the grapes to be in top condition for the harvest. The 2016 harvest was striking in that it lasted over two months. This was the result of good weather coupled with an unexpected increase in production after a growth cycle marked by drought and high summer temperatures. Increased production controls by the Control Board in order to optimise quality was another aspect which marked this year's grape season.
The profile of the 2016 wines is an average alcohol content of 13.44%, compared to 14.15% the previous year, outstandingly well-balanced with the acidity, which results in an exciting combination of freshness and phenolic ripeness. In addition to its aromatic intensity and quality, the excellent phenolic ripeness reached by the grapes is perceived in the softness and roundness of tannins in the mouth, resulting in wines with great depth and persistence.