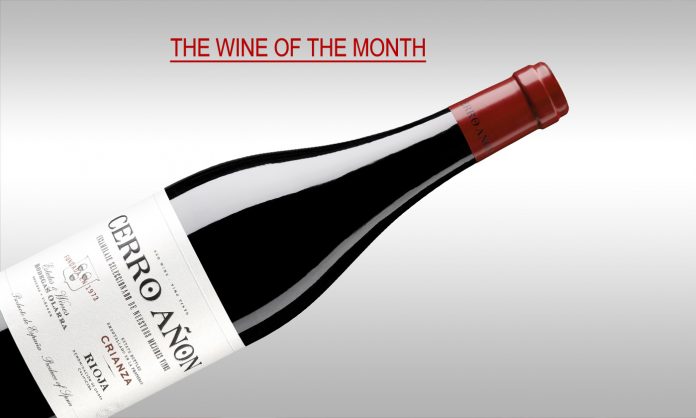 The wine of the month
2015 Vintage
The 2015 vintage was classified as Very Good by the Control Board and was notable as being the earliest in the history of the appellation. September in particular proved especially favourable for achieving high quality.
The good weather conditions during the year provided perfectly healthy fruit and very positive analytical indicators.
In general, the wines from this vintage have a high level of fruitiness, soft, elegant tannins, great potential for aromatic complexity and outstanding conditions for ageing.
Grape Varieties
Made from selected vineyards and fine quality grapes with a strong emphasis on the concept of blending wines or "coupage" in the winemaking process. Different grape varieties from the different zones of the DOCa.Rioja, and the different processes they have undergone, contribute different quality attributes so that the final result is more than the sum of the parts.
The tempranillo grapes from Rioja Alta bring finesse, those from Rioja Alavesa freshness, and those from the middle district, extract. The chalkier soils make the wines ideally suited for ageing and the clay ones bring some lovely floral aromas.
Graciano and mazuelo help achieve the desired aromatic complexity and bring liveliness to the colour of the wines.
Harvest and Vinification
For this Cerro Añón Crianza, the fruit used was totally healthy and at the right point of ripeness, with sufficient structure for it to be able to be considered a wine for laying down.
Made using grapes from the Rioja Alta, Alavesa and Media subzones of the appellation, fermentation takes place at between 20 and 26º C with the aim of preserving the varietal aromas, especially within the range of red-berry fruit.
Maceration times are around eighteen days with daily pumping over. These conditions benefit the extraction of the components which ensure fine quality, while at the same time preserving the fruit aromas.
About a third of the wine underwent the malolactic transformation process in new French- and American-oak casks, heightening the presence of fruit and improving the sensations on the palate considerably.
Ageing and Bottling
In oak casks, principally American, for fourteen to sixteen months. During this period the wine is racked at regular intervals.
After fining and bottling, the wine remains in our bottle cellar for a minimum of four months.
Tasting notes
Dark red with high intensity and cherry-coloured hues. Fruit aromas followed by spicy nuances which with time will provide the greater aromatic complexity which is a feature of the great Rioja vintages. Very well-structured on the palate, which augurs well for gradual evolution in the bottle and, consequently, a very long life. The attack is soft and round and the finish long and persistent.