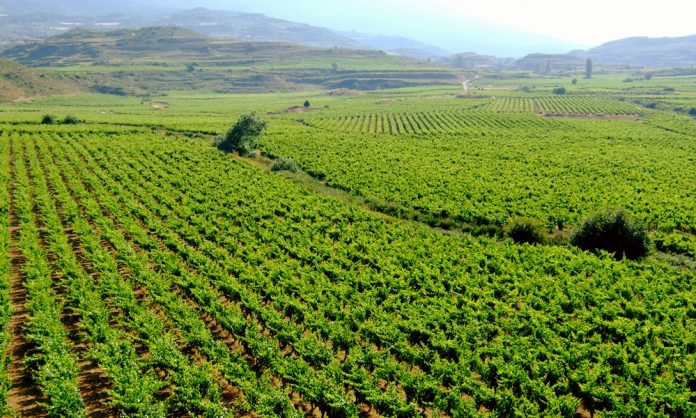 Promotes awareness of and appreciation for efforts to protect wine region names
The Wine Origins Alliance, a unified force in the global winemaking industry to raise awareness about the importance of location to winemaking, praised the introduction of a bipartisan congressional resolution, H. Res. 766, that recognizes the uniqueness of American Viticultural Areas (AVAs). The resolution, co-sponsored by Democratic Congressman Earl Blumenauer (OR-3) and Republican Congressman Lee Zeldin (NY-1), acknowledges the distinctiveness of American wine regions and the contributions they provide to the U.S. and global economy.
"Special places make unique wines and deserve name protection," said Harry Peterson-Nedry, representative for the Oregon Wine Board and Willamette Valley Wineries. "I want to thank Congressmen Blumenauer and Zeldin for recognizing the diversity of U.S. wine regions and that wine comes from specific places. That's why Willamette Valley wine is impossible to duplicate anywhere else than in Oregon."
This week, the Wine Origins Alliance announced at Vinexpo New York the results of a new consumer survey that finds 94 percent of American wine drinkers support laws that would protect consumers from misleading wine labels. Today, the Alliance is meeting with members of Congress urging them to heed consumers' demands for accurate and clear wine labels. The group is also hosting a reception on Capitol Hill and released a short film regarding how location makes each region's wines unique.
"Consumers and winemakers agree that when our region names are misused, it weakens our reputation and diminishes the credibility of our entire industry as a whole," said Alex Rosanelli, board member of the Long Island Wine Council. "We encourage all members of Congress to support this resolution and efforts to protect wine region names in the United States and abroad."
Since 2005, the Wine Origins Alliance has been a unified force in the global winemaking industry working to raise awareness about the importance of location to winemaking and the need to protect the integrity of wine region names around the globe. Its members include 23 winery and grape-growing organizations in nine countries spanning North America, Europe and Australia.
The Wine Origins Alliance, previously known as the Joint Declaration to Protect Wine Place & Origin, works to ensure wine region names are protected and not abused or miscommunicated to consumers worldwide. Members represent the regions of Barossa, Bordeaux, Bourgogne/Chablis, British Columbia, Champagne, Chianti Classico, Jerez-Xérès-Sherry, Long Island, McLaren Vale, Napa Valley, Oregon, Paso Robles, Porto, Rioja, Santa Barbara County, Sonoma County, Texas, Tokaj, Victoria, Walla Walla Valley, Washington state, Willamette Valley and Western Australia.