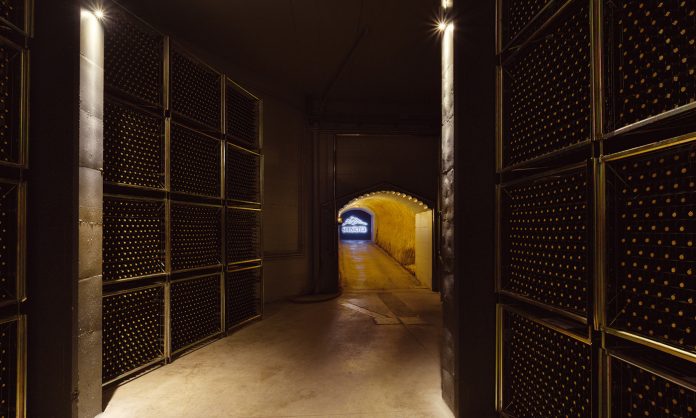 Bodegas Sonsierra has innovation in its DNA. It's no coincidence that Sonsierra was the first cooperative in the Rioja region to sell bottled wines and to stake its reputation on the quality and unique characteristics of the exceptional vineyards of Rioja Alta, and to lead the way in specifying this geographical origin on its labels.
This project has arisen out of Sonsierra's characteristic forward-thinking approach. The cooperative has always tried to go one step further by pushing the boundaries and overcoming stereotypes, and has become a winemaker of indisputable quality and excellence, whose wines are acclaimed by critics and international competitions as well as by consumers.
At present, Sonsierra is implementing a series of new projects that serve to reaffirm its historical drive and desire to showcase not only the region's wine, but also its municipality, its history, its landscape and its culture.
Alongside its existing building, Sonsierra will soon begin construction of a new winery dedicated to the production of wines from "exceptional vineyards", in a decisive move to focus its activities on the production of wines of the very highest quality.
The building will also be used to develop R&D&I projects in the field of winemaking and viticulture, and will boast a tasting room open to the public, a visitors' area and an exhibition on the culture, history and landscape of the Sonsierra region.
The new winery will itself form part of a broader project focused on wine tourism, which Sonsierra is currently developing and will soon unveil. Among other initiatives, the new project will involve the renovation of the winery's shop.
These developments also represent the consolidation of Sonsierra and its evolution as a winery. They will help maintain the legacy that has been passed down through generations of winemakers, and which will now be passed on to new generations.