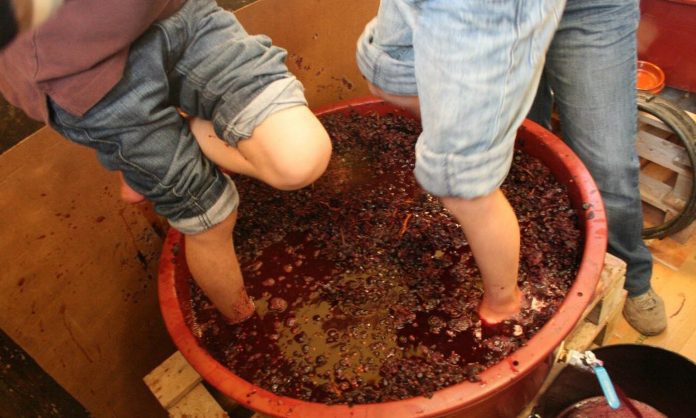 Riojatrek, wine tour company from the Rioja region, celebrates its first ten years of existence this month. The company began with a participative activity called "Winegrower for a day", for which they were awarded the Best Entrepreneur of the Year 2008 by the University of La Rioja. Since then, several thousand people have visited the family vineyards in Fuenmayor to experience pruning, canopy thinning, or harvesting, thus becoming part of wine culture in the vineyard itself and in the family cellar.
This family company organizes specialized guided wine tours around the Rioja denomination of origin, combining wine tours with cultural visits to historic villages such as Haro, San Vicente, Briones, and Laguardia.
"In the last ten years, we have seen increased international interest in Rioja wine. Restaurants managed by recognized Spanish chefs all around the world now have great wine lists from this country and have made their customers turn theirs heads to this spot on the planet. Large-scale promotions such as those from the Control Board have had an impact on tourism, too" says Marina Grijalba, CEO and co-founder of Riojatrek.
"Most of our services are carried out in English (over 80%) but we also conduct tours in Spanish, German, and Portuguese," says Marina. "Many customers come to La Rioja for the wine and travel to other gastronomic destinations such as San Sebastián or Barcelona. They may also visit other denominations of origin like Penedes, Ribera de Duero, or Priorat. Many times they arrive in Spain via Barcelona and leave from Madrid, spending a couple days in the Rioja region."
Before founding Riojatrek in 2008, Marina worked for eight years at Bodegas Muga in Haro, one of the destinations that has experienced a boost in wine tourism. "Even though there is still a lot to do, we can see great improvements in the wine tourism sector in Rioja. Restaurants, lodgings, and wineries are committing to offering better service, with a much more personal approach to the customer. They are eager to share their passion for our wines and traditions, which is exactly what this type of tourism needs."
Wine lovers are increasingly choosing specialized companies such as Riojatrek—a Riojan company with an international projection—to to get the most out of their stay in the Rioja region. A Riojan company with an international projection.