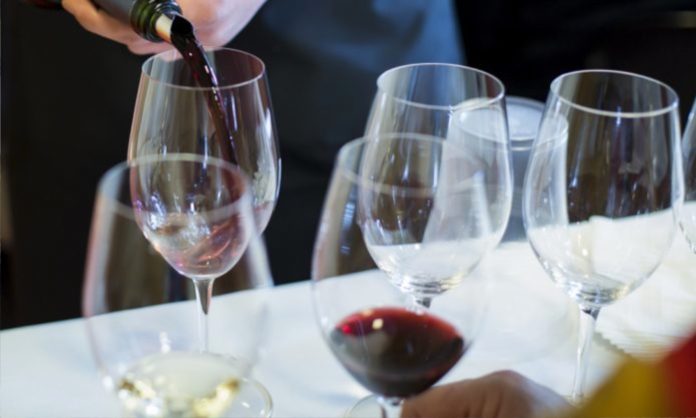 The DOCa Rioja Control Board has presented the main conclusions of three studies in the 12 most relevant markets, in which Rioja ranks 4th in terms of purchase conversion
In a global market of 287 million wine consumers, four out of ten know Rioja, which holds fourth position in translating awareness into purchase in its twelve main markets. Rioja has also increased external turnover while achieving greater diversification in destination markets. This means there are 38 million consumers loyal to Rioja.
Rioja wines have shown a stable trend in the domestic sphere, although slightly lower than that of the market. The wine region's leading position has a broad base and its sales performance is positive (more than 240 million bottles sold in Spain in 2017, representing a market share of 32,2% in volume and 37,3 in value). The figures do warn of the need to create greater attraction among the youngest consumers, as well as of creating new forms of consumption, particularly on-trade.
These are figures from the study carried out by Nielsen for the DOCa Rioja Control Board, which, according to its development manager, Ricardo Alcón, confirm "the great re-valorisation and transformation of the Spanish market towards the consumption of higher quality wines, where Rioja maintains its leading position, with a third of total designation of origin wine sales and a commitment to significantly increase the value of wine."
In its year-on-year comparison, Nielsen highlights the positive performance of Rioja in the on-trade channel, where the highest added value can be found, and where Rioja has an overwhelming 60% market share, climbing to 80% for aged wines. Sales of Rioja whites in bars and cafés also account for one third of sales, while sales in large supermarkets also experienced a slight increase.
The development of sales is supported by the rise of whites and rosés, as well as in Crianza, Reserva and Gran Reserva reds, although there was a drop in young red wines.
The report prepared by the Spanish Wine Market Observatory on the international competitiveness of the DOCa Rioja, which accounts for 40% of total Spanish PDO wine exports, concludes that, according to customs data, Rioja sales closed 2017 with a growth in value, while volume remains stable. The 2,2% rise in the average price (4,42 euros per litre) places Rioja in a better position than other wine-producing regions.
Rafael del Rey, general director of the Spanish Wine Market Observatory, highlights "a general trend when it comes to stabilising and premiumising the markets, with a commitment to strengthening value with a rise in prices and portfolio segmentation."
The twelve markets analysed for Rioja accounted for 82% of the value and 83.4% of the volume of its total exports in 2017. This shows a slightly positive development in volume with an increase in value with respect to previous years. Among these twelve markets there was a rise in sales in Canada, China and Switzerland, as well as to the United States. Canada also improved its market share during this last year. There is also a better relative evolution in other destinations such as north-eastern Europe, including Lithuania, Latvia and Russia, as well as Finland and Poland, with an overall rise of 30% and 33% in value and volume, respectively. Sales in Brazil also grew significantly (+40,9% in value and +38,3% in volume) and Hong Kong (+24,8% in value and +21,2% in volume), among others.
As far as brand awareness is concerned, Rioja is positioned as one of the most prestigious Designations of Origin in the world according to an independent study of the British consultancy Wine Intelligence.
This report on the reputation of Rioja wines was based on a poll among more than 86.000 consumers, representing 287 million in twelve key markets for Rioja (Canada, China, Denmark, Germany, Mexico, the Netherlands, Russia, Spain, Sweden, Switzerland, the United Kingdom and the United States) and places Rioja in fourth place as the brand of choice in these countries as a whole. The report shows that nine out of ten wine consumers in Spain know Rioja and the translation to purchase in the domestic market exceeds two thirds of these.
Juan Park, Director of the firm in Spain and South America, reports a very positive level of awareness that translates into six new million Rioja connoisseurs and almost 4 million new buyers since 2016. Park highlights the privileged position that Rioja occupies in terms of translation into purchase in key countries such as Germany, Holland, Mexico, Switzerland, Sweden and the United Kingdom and reports on the possibilities of growth in emerging markets such as China or Russia.