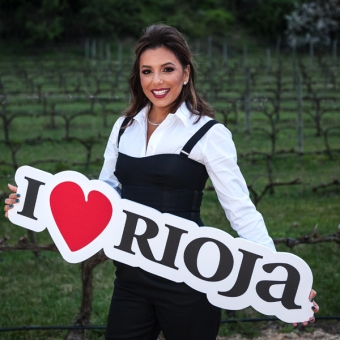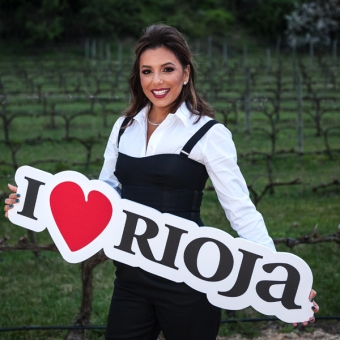 Eva Longoria visited Rioja with her husband, Pepe Bastón, and her friend, María Bravo, one year after receiving the Prestigio Rioja Prize.
The Prestigio Rioja Prize was awarded in recognition for the humanitarian work of Eva Longoria through her foundation, Global Gift, and also for her passion for wine.
 
Actress Eva Longoria, is Rioja Wine Ambassador in the United States and holds a great passion for Spanish traditions. She has now kept her promise to visit Rioja to have a first-hand experience among vineyards. The actress said that she had been captivated not only wine, but also by the people of this region, whom she describes as "authentic and hard-working." Longoria highlighted "the beauty of the landscape and the vineyards and the wealth of Riojan cuisine," as well as the quality and design of Rioja wines, which she considers "the most painstakingly presented" in their labels .
The American actress, who has always asserted a passion for Spanish culture, feels more like an "ambassador for Rioja wine" than ever, after receiving the 18th Prestigio Rioja Prize from the president of the Control Board, José María Daroca a year ago. The Control Board stressed "the humanitarian work carried out by Eva, as well as her career in the performing arts and her passion for wine"
 
The star of Desperate Housewives highlighted the strength and vibrancy of the wines of Rioja, and praised the elegance of the Tempranillo variety, which she confesses to be her favourite. While visiting a vineyard, she said she found it "fascinating that, in Rioja, you can feel that tradition and respect for wine and the vineyards, transmitting it from one generation to the next."
 
President José María Daroca and director general José Luis Lapuente, thanked the actress for her visit on behalf of all of Rioja's growers and and concluded that "the international projection of Eva makes her the perfect ambassador for our culture in the world."